Chariperson Wun-Yuan Wang Encouraged Graduates to be Proud of Ming Chi at 2019 MCUT Commencement Ceremony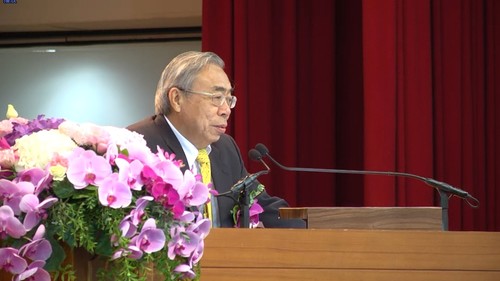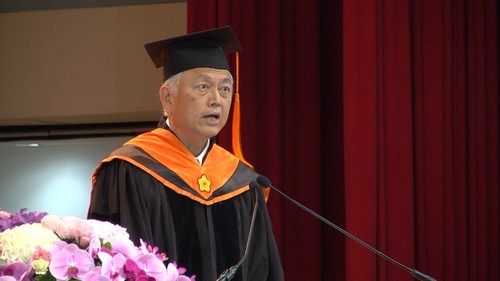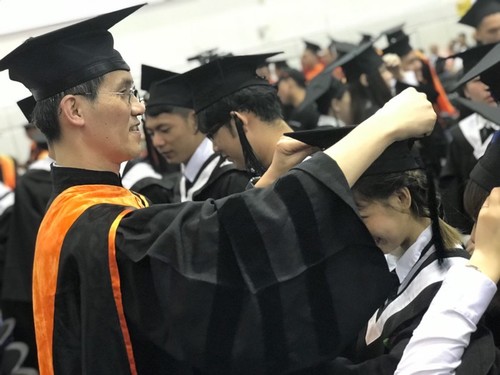 The 2019 MCUT Commencement Ceremony was held at the Gymnasium on June 1st. The ceremony was hosted by President Thu-Hua Liu, with Chariperson Wun-Yuan Wang, Director Shan-Chih Lin, Director Zhen-Qing Huang, District Executive Wen-Shyang Hsieh, Alumni Association Chairperson Feng-Qi Xu, Alumni Association Secretary-General Zhi-Zhong Zhao, Outstanding Alumnus Frank Tang as well as numerous guests attending the event to offer their best wishes to the graduates.
In his opening address, President Thu-Hua Liu encouraged all the graduates to fulfil the pledges that other people cannot make based on the school motto 'diligence, perseverance, frugality and trustworthiness.' As President Liu pointed out, 'achievements always come from the time you spend,' and the graduates are expected to invest 'perseverance' and 'diligence' in themselves after they enter the job market. President Liu encouraged all the graduates to find their ideal careers, and 'fly high' in their bright future.
Chariperson Wun-Yuan Wang shared his career experience with the graduates, and described the economic and social changes that Taiwan underwent during the past decades. He expected the graduates to 'think carefully and analyse deeply' to avoid following others blindly. In the AI era, Chairperson Wang further indicated, universities shoulder a responsibility to offer high-tech education to enable our graduates to be more competent and more competitive in the modern society. Chairperson Wang reminded the graduates to be proud of Ming Chi, and do their best to contribute to the society and further positively change it.
The ceremony was ended by the words of appreciation given by Representatives of the Graduates, Ren Xiang Xin and Jia-Yi Jiang. They expressed their deep appreciation to both teachers and parents, and wish each other the best of luck in the years to come.