2018 MCUT Excellent Teacher Awards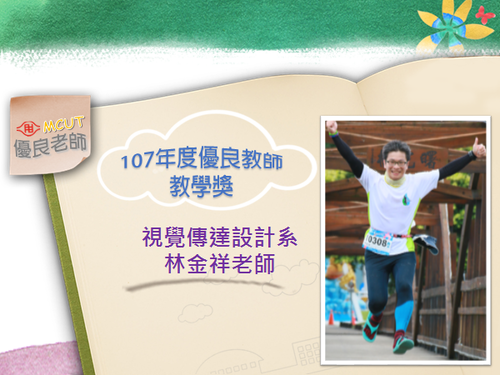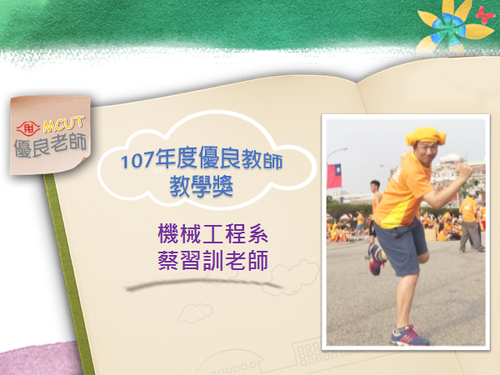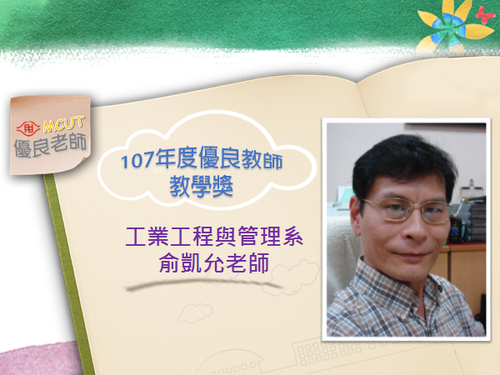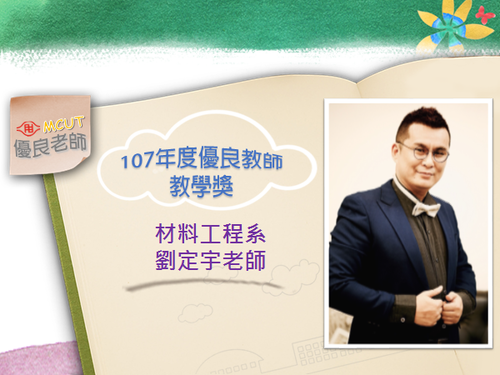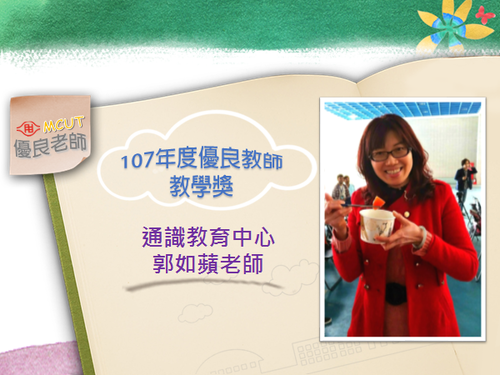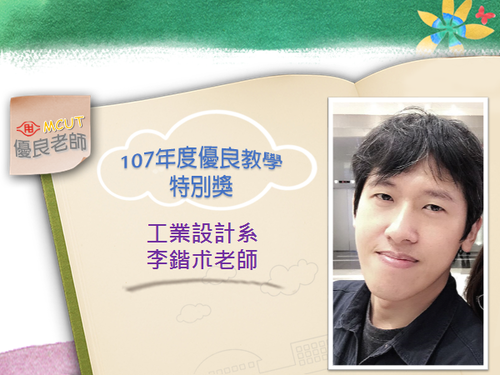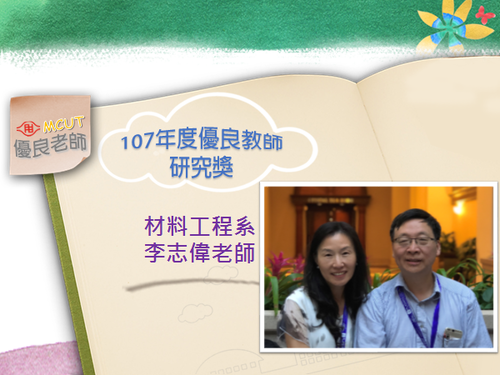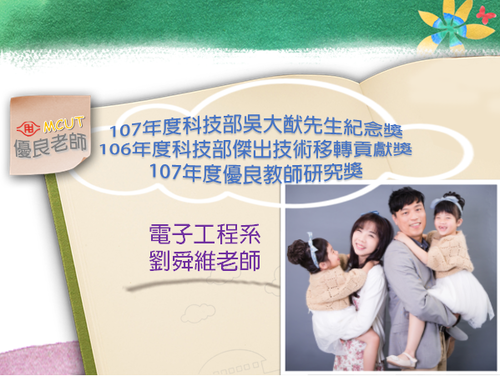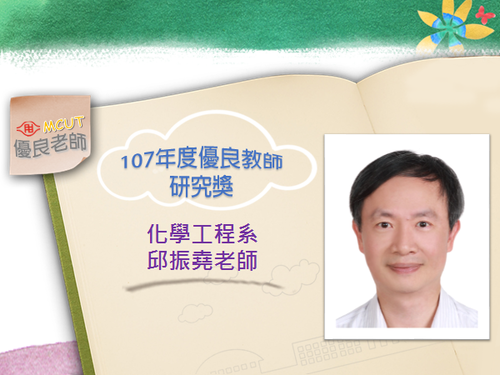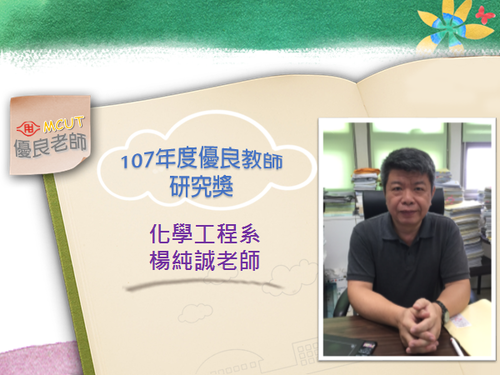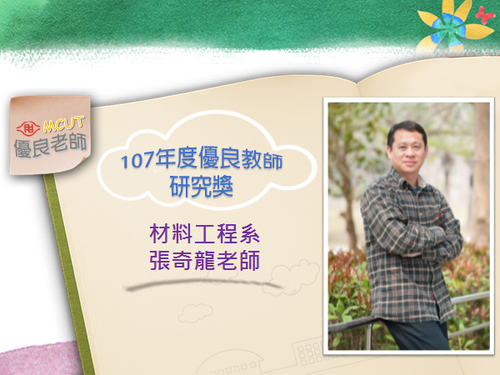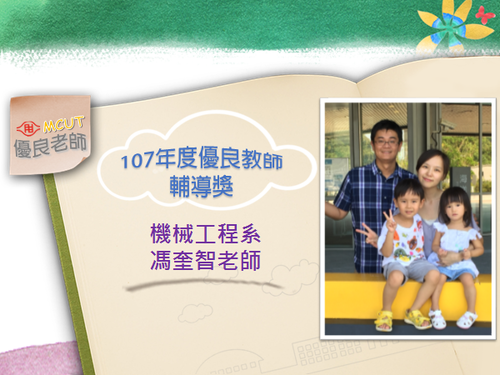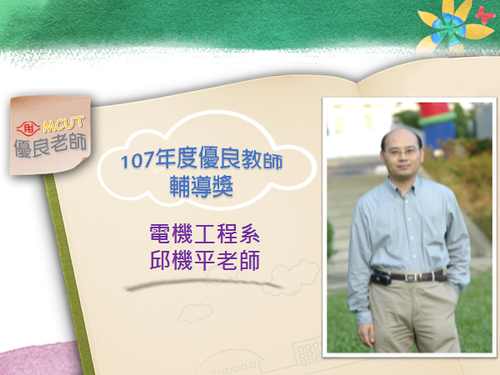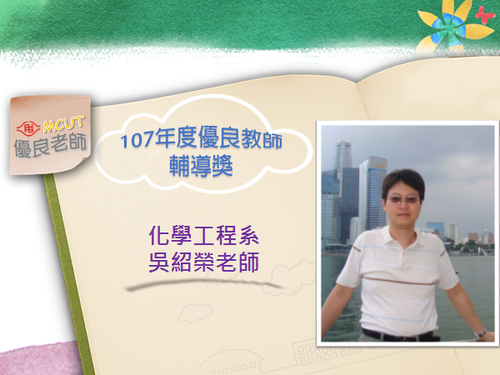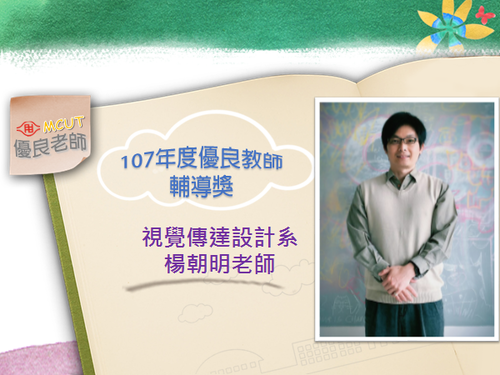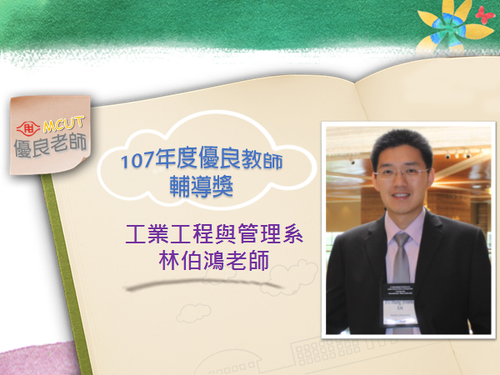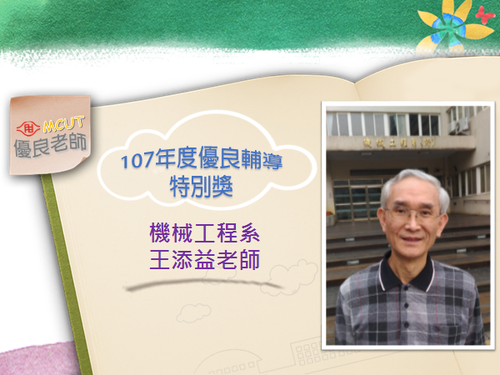 It has been 55 years since Ming Chi University of Technology (MCUT) was founded in 1963. Throughout the selfless contribution of all the faculty members, we have accomplished our educational goal in cultivating graduates with a down-to-earth attitude, the ability to balance between theory and practice, and the willpower to carry through lifelong learning.
In 2018, MCUT received funding of the "Higher Education Sprout Project" by the Ministry of Education and ranked number one in Global Views Monthly's Taiwan University Ranking (sector of private universities of technology). These honors show that MCUT has been widely recognized for its efforts in teaching, research and academia and industry collaboration. In the future, we will continue our efforts equipping our students with the ability to combine theory with practice, and furthermore, with the qualities of lifelong learning, innovation, macroscope and dignity, in an attempt to make our graduates and research teams the number one choice for enterprises.
As the saying goes, it takes ten years to grow a tree but a hundred years to nurture people, we would like to, on behalf of all the MCUT students, say "thank you" to every teacher here in the university, especially those who are being awarded "Excellent Teachers" today, as they have set a role model on teaching, research and counselling. Believing in "pursuing the best," we will take the responsibility for producing professionals that possess both good character and care for the society, hoping to set the best example for the technical and vocational education.
The following table lists the recipients of the 2018 MCUT Excellent Teacher Awards. Congratulations!
Recipients of the 2018 MCUT Excellent Teacher Awards

| Category | Department | name |
| --- | --- | --- |
| 2018 mcut Exlllent Teacher award in Teaching | Visual Communication Design | Chin-Hsiang Lin |
| 2018 mcut Exlllent Teacher award in Teaching | Mechanical Engineering | Hsi-Hsun Tsai |
| 2018 mcut Exlllent Teacher award in Teaching | Industrial Engineering and Management | Calvin K.Yu |
| 2018 MCUT Exlllent Teacher award in Teaching | Materials Engineering | Ting-Yu Liu |
| 2018 MCUT Exlllent Teacher award in Teaching | General Education Center | Ju-Ping Kuo |
| 2018 MCUT Special award in teaching | Industrial Design | Kai-Shu Lee |
| 2018 MCUT Exllent teacher award in research | Materials Engineering | Jyh-Wei Lee |
| 2018 Ta-Yo Wu memorial Award ; 2017 the MOST Outstanding Technology transfer award ; 2018 MCUT Exllent teacher award in research | Electronic Engineering | Shun-Wei Liu |
| 2018 MCUT Exllent teacher award in research | Chemical Engineering | Chen-Yaw Chiu |
| 2018 MCUT Exllent teacher award in research | Chemical Engineering | Chun-Chen Yang |
| 2018 MCUT Exllent teacher award in research | Materials Engineering | Chi-Lung Chang |
| 2018 MCUT excellent teacher award in counselling | Mechanical Engineering | Kuei-Chih Feng |
| 2018 MCUT excellent teacher award in counselling | Electrical Engineering | Ji-Ping Chio |
| 2018 MCUT excellent teacher award in counselling | Chemical Engineering | Shao-Jung Wu |
| 2018 MCUT excellent teacher award in counselling | Visual Communication Design | Chao-Ming Yang |
| 2018 MCUT excellent teacher award in counselling | Industrial Engineering and Management | Po-Hung Lin |
| 2018 the MOE Exlellent Mentor award ; 2018 MCUT excellent teacher award in counselling | Mechanical Engineering | Tian-Yih Wang |